Your one stop shop for Four Point Probe Heads
MPP probes are compatible with wafer resistivity measurement equipment brands such as:
KLA, Filmetrics, Kokusai, Napson, Semilab, Signatone and other tabletop equipment manufacturers
The origins of MPP's probes are rooted in the A&M Fell, the first industrial  4 point probe head.

In 2010 MPP (Micro Point Pro) acquired the probe head production line including the IP, production equipment and key employees and process knowhow and has since continued leading the 4PP market.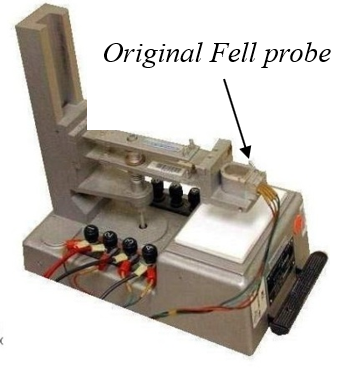 Three main types of probe versions are available :

Fell type–Chrome Coated Brass body
Disposable type– Plastic Injection Molded body
Aluminum body type

Customized probe design are also available.
For each we offer wide selection of:

Needle Materials

Tip Radii & designs

Tip Spacing

Needle Load

Needles array

Connectors / wire length
Certified refurbishment program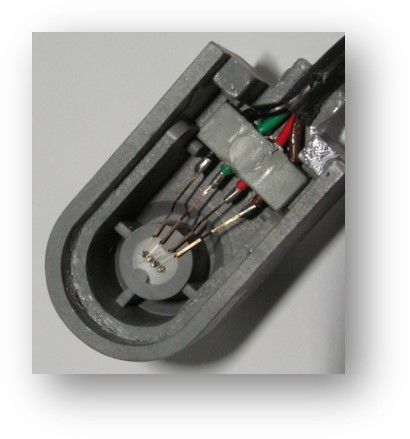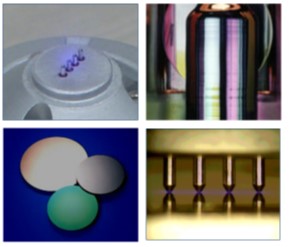 Fell Probe:

Provide the best solution for reliable resistivity measurements, achieved by accurate probe head geometry.

The Fell body and lower guide made of brass, providing an extremely stable mass for the precision machined parts.




Disposable Probe:

Offer inexpensive means of obtaining resistivity measurements while retaining a precision probe head geometry.

The Disposable body is made of an extremely stable plastic with high impact strength:
Have a high electrical resistance.

The body's gray color was meticulously selected to reduce the effect of light reflection



Aluminum Probe:

The Aluminum body allows an intermediate solution between the Fell body and the Disposable body.

Allows tight tolerances as Fell yet less expensive solution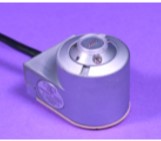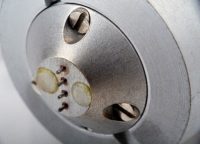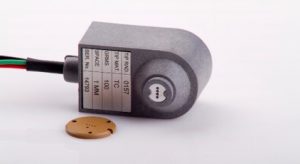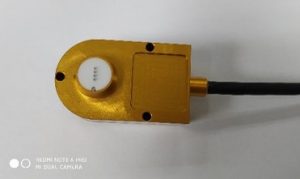 Made of a high-grade high-speed steel to achieve extremely low resistance.

Tips are made of either Tungsten Carbide or Osmium Alloy to provide options between durability and improved electrical contact.

Independently adjusted pressure of each needle eliminating tolerance variations.

Each spring is fitted with Ruby Jewels to provide smoother operation and additional leakage protection.




MPP supports customized needles and Probe heads
Probes Features And Applications
MPP's Probe Head Features:
A wide range of probe tip radii
Individual needle pressure adjustment
High breakdown voltage with low leakage
A wide range of needle tip spacing
Brass lower guide with inserted ruby guides
Tungsten Carbide or Osmium Alloy needle tips
Repair and configuration services
Resistivity measurement of silicon ingots
4-point measurement of wafer resistivity
4-point measurement of epitaxial, ion-implanted, and defused layers.
4-point measurement of metallic and other films.