Grinding Wheels MPP's Diamond Wheels
Toolgal Diamond Wheels is an experienced manufacturer of High Quality Diamond and CBN grinding wheels. Toolgal supplies the wheels for several applications:
Carbide Round tools on CNC machines: Flute Grinding, Gash Grinding, end facing, Clearance angle Cylindrical grinding.
Insert grinding for machines such as: AGATHON, WENDT, HAAS, WAIDA and EWAG.
Woodworking saws and tools.
HSS tools.
Cut off wheels.
Many more which can be found in our catalog.
Among Toolgal's customers' you can find top Carbide and HSS tools manufacturer such as ISCAR, IMC Group, Vargus and Kennametal. The wheels are sold to the domestic market and are exported to many countries in Europe, America and the Far East.
Toolgal acquired a highly respected reputation in the last 40 years for:
Production of high quality products
Full 'In House' control along the entire production process ("Powder to Product & quote)
Devoted customer service, by identifying customer needs and developing tools accordingly.
Cooperation with our distributors in identifying the markets ever changing needs.
Cooperation with the Israeli government Chief Scientist Office for special R&D projects.
Hand on – customer technical support.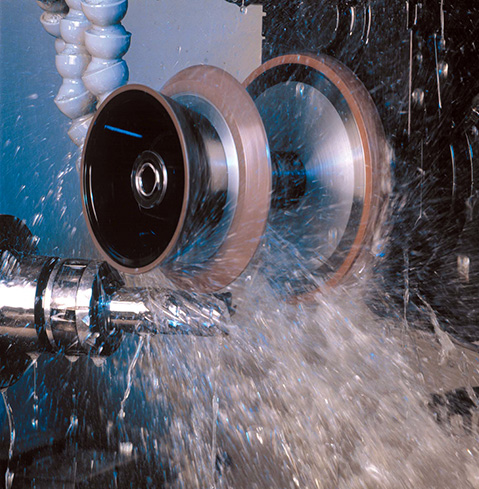 GENERAL INFORMATION
GENERAL SAFETY RULES
FEPA STANDARD
APPLICATION GUIDE
DISTRIBUTORS
CATALOGUE DOWNLOAD
GENERAL INFORMATION
STORAGE
Diamond and CBN grinding wheels should be carefully stored in original packaging and the core should be kept oiled.
MACHINES
Machines should be in good working condition, well maintained and free of vibration. Special attention should be given to the spindle which should run true and the spindle bearings which should be in good condition.
WHEEL MOUNTING
After cleaning and checking the mounting arbor and flange, the wheel should be running true to within 0.02 mm.
COOLANT
• Synthetic oil – Most popular
• Emulsion (water based)
Water with an added rust inhibitor is sufficient for diamond grinding wheels. The life of CBN grinding tools can be significantly extended by using pure oil yet an emulsion with oil concentration should be sufficient.
CUTTING FLUIDS
Cutting fluids should be used whenever possible when using diamond wheels, to reduce the heat generated by grinding as well as to extend the wheel's life. If it's necessary to dry grind, a corret resin-bond wheel should be used.
COOLANT FLOW
The best cooling effect is achieved when the outlet speed of the cooling lubricant is adapted to the peripheral speed of the grinding wheel, and the nozzle opening is only slightly wider than the grinding rim.
A small trickle of coolant occasionally applied, is better than no coolant at all. This causes alternate heating and quenching, which can cause damage to the diamond wheel and carbide tools.
GENERAL SAFETY RULES
FEPA STANDARD
APPLICATION GUIDE
DISTRIBUTORS
CATALOGUE DOWNLOAD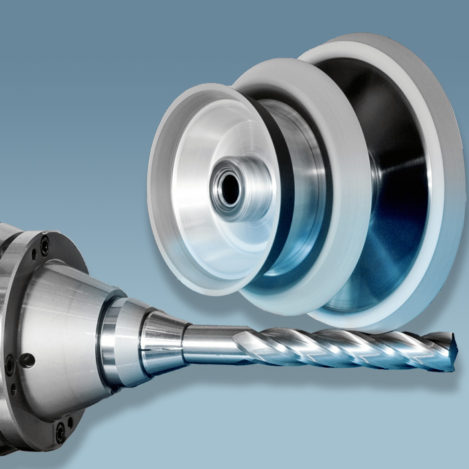 Flute grinding is one of the most costly manufacturing steps for mill, drill and cutter manufacturers, hence the need for constant improvement.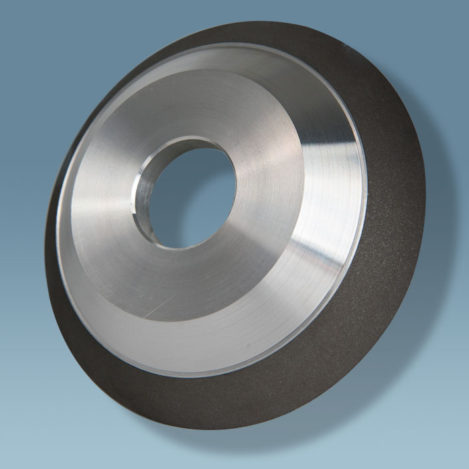 Gashing requires higher profile consistency (of the grinding wheel) in comparison to fluting, due to the high edge quality required of carbide tools.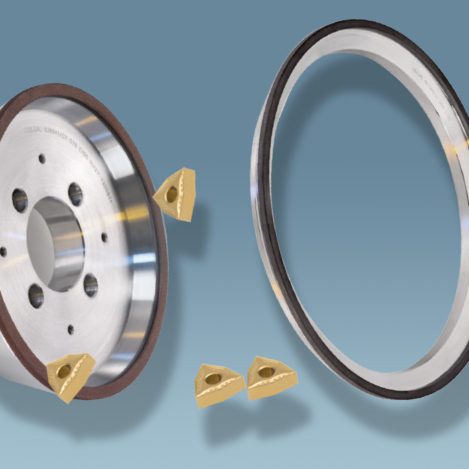 Diamond Wheels for Peripheral Grinding of inserts, must be of a high level of geometrical accuracy, with ability of significant material removal.
OD (Out Diameter,) Clearance Angel and End Face require wheels which enable the work piece to achieve excellent finishing, maximum surface Quality.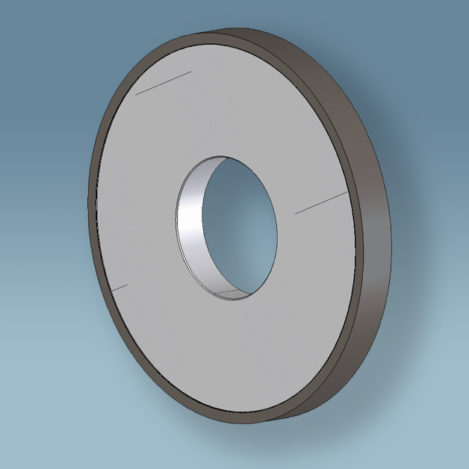 The cylindrical grinder is a type of grinding machine used to shape the outside of an object. The cylindrical grinder can work on a variety of shapes; however the object must have a central axis of rotation.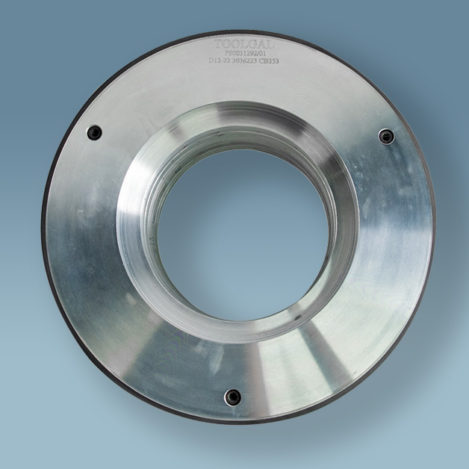 Toolgal supplies a complete range of centerless grinding, polishing and straightening services.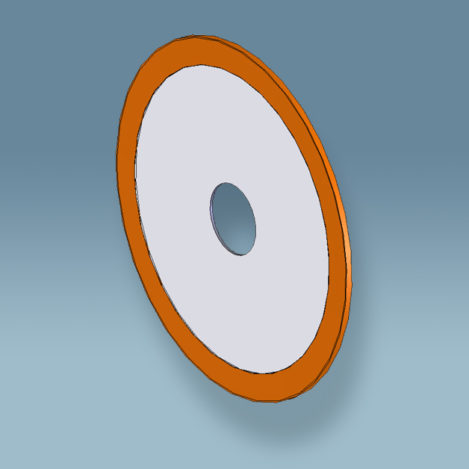 Toolgal supplies cut off wheels for wet and dry cutting, for Carbide and for HSS. The combination of balanced high quality bodies with high quality bonds and diamond gives Toolgal cut off wheels a market edge